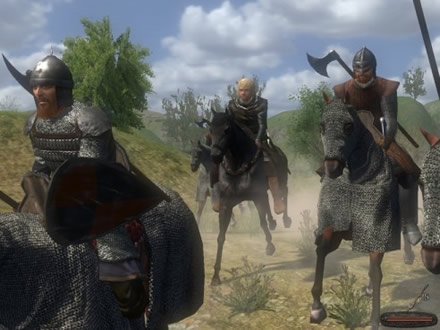 Warband has a LOT of mods, here are just a few of our favourites so you can get started to modding your game:
C-RPG is quite a large mod, with its own servers, the mod itself adds a persistant multiplayer database so you can now level up, upgrade stats and earn gold to buy better equipment in multiplayer. As well as that it adds a new online campaign. To play it you need to make a free account on their website.
Floris is sort a community mod pack combined together to form one super-mod. it comes in two different versions, basic and expanded; (basic containing 35 mods and expanded 52 mods.) Most people prefer the heavily modded Floris version of the game over the original version.
This is a small file that replaces all the banners in the game with re-done higher texture ones and has some new original banners in aswell.
Reworked animations for all of Warband making it look less robotic and more realistic. There are several different packs for different types of weapons.
By far the most simple of the mods, but it is very effective, and can make ahuge difference in how you play Warband is this mod. This mod allows you to increase the maximum battle size all the way up to 1000 men (much higher than the game's 150 limit.) or as low as just 2 men.
What more can i say, this improves the blood visuals found within the base game; the mod has 7 "levels" to choose from level 1 has a small amount of blood and level 7, well level 7 is more like a volcano of blood, like in this video. Have Fun!